Tickets for the
2016-2017 Season
are now on sale!
** All Sales are Final **
**Tickets are non-refundable and non-exchangable**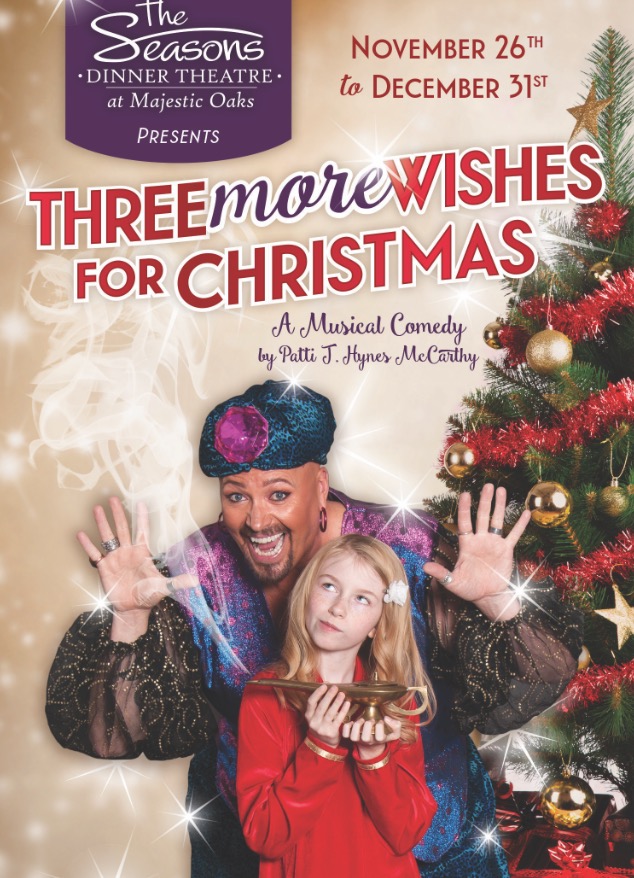 Every child has dreams and wishes, especially at Christmas time. Well, almost every child. Isabella Morky is the exception! At the tender age of eight years old, she is beyond 'mature for her age.' She is highly skeptical and opinionated, with little room for fantasy in her life. Desperate for her daughter not to grow up too fast, her mother gives her a very special gift that she had once received as a child on Christmas Eve, hoping it may hold similar magic for Isabella. THREE MORE WISHES FOR CHRISTMAS is an endearing musical comedy for the holidays, and, a sequel to THREE WISHES FOR CHRISTMAS produced by The Seasons Dinner Theatre in 1993. Join the fun as our lovable Timm Holmly, revives his role as 'the Genie' in THREE MORE WISHES FOR CHRISTMAS.
Click here for tickets: majesticoaksgolfclub.tix.com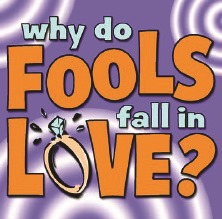 'A Rockin' Sixties Musical Comedy'
By Roger Bean
February 10 - March 12, 2017
Step back in time for an impromptu bachelorette party for Millie, and her best friends are there to celebrate, and, dive into age-old questions about love, marriage, and the overwhelming dating game. Secrets are revealed, and challenges are made to 'take control' of their lives! Featuring smash pop-hits from the 1960's such as "My Boy Lollipop," "I Will Follow Him," "You Don't Have to Say You Love Me," and "Hey There Lonely Boy," this uplifting show reaffirms that during life's struggles, true friendship will be an everlasting strength… and often with a real rockin' beat!!!
Please note dinner seating times are 2 hours prior to showtime on evening shows and
1 hour and 45 minutes prior to showtime on Matinees
** All Sales are Final **
**Tickets are non-refundable and non-exchangable**
Box Office Hours
Monday - Friday ~ 10:00am - 5:00pm
Ticket Prices
(Include dinner and show - tax and gratuity are not included)
If you have any special dietary concerns we will do our best to accomodate with advanced notice. Please contact us at sjusten@arcisgolf.com if you have questions.